On 1st October our reconciliation project for young leaders continued with a new cohort of impressive participants: government ministry and municipal workers, religious activists and Arab rights leaders, as well as LGBTQ influencers and various other political activists.
An East Jerusalemite civil society leader, addressed the group about Palestinian public opinion and recent events in the West Bank and Gaza. Followed by Dr. Yuval Benziman, top conflict resolution practitioner at the Hebrew University, who shared his expertise on dealing with the past and psychological barriers.
From the political sphere to the educational establishments to the business world and to academia, the conversation focused on the agency that each individual has to make a change in their domain. We should not wait for an agreement to begin a process of reconciling with the other side.
As part of this project, we developed a Reconciliation Handbook for Young Leaders. You can read it
here.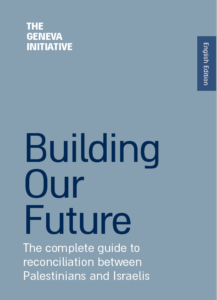 This project has been conducted in partnership, and with the support of, the European Union.