The Two-State Solution:
Why, what, how
How do you solve the Palestinian-Israeli conflict?
Over the past century of commissions, negotiations and proposals, the answer has remained the same: The Two-State Solution.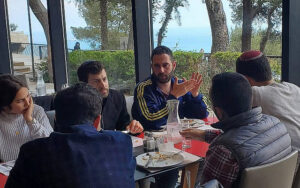 31 March, 2022
"The strongest army in the world cannot prevent the conflict from escalating into violence again, and again, and again; for the sake of both our peoples, it is time to try another way."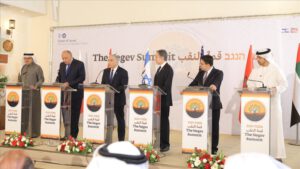 31 March, 2022
In their closing remarks, the FMs of Morocco, Egypt, the UAE, and Bahrain all highlighted the importance of reviving the peace process and ensuring the viability of a Palestinian state with East Jerusalem as its capital.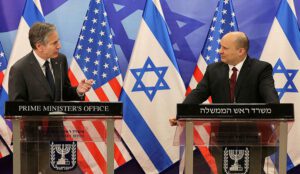 27 March, 2022
Blinken called on Israel to de-escalate tensions with the Palestinians, including settlement expansion, settler violence and evictions of Palestinians from their homes ahead of Ramadan.