The Two-State Solution:
Why, what, how
How do you solve the Palestinian-Israeli conflict?
Over the past century of commissions, negotiations and proposals, the answer has remained the same: The Two-State Solution.
The Geneva Initiative serves as proof that a solution to the conflict is possible.
What are the on-the ground obstacles to a two-state solution and how can they be overcome? Watch this virtual tour by GI expert Dr. Shaul Arieli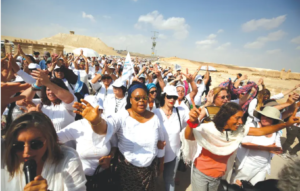 The Palestinian peace camp exists. It is composed of idealists and pragmatists of all ages and backgrounds living in the West Bank, Jerusalem, and yes, Gaza too.